It would be fair to say that this time of year is a busy one for us. Many parents and carers choose the beginning of the new school year to begin tuition. Entrance exams for Trafford's grammar schools are imminent and many parents of children in Year 5 are sensibly booking in to begin preparations a year in advance.
Choosing a Tutor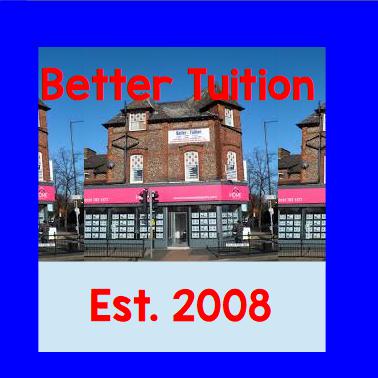 We know that it's difficult to choose a tutor: there are many different services available and the price range is vast. You might like to compare more than one service; if so, download our tuition centre checklist so that you know exactly what to look for. Take some time to browse our website and get a feel for our service; take a look at our testimonials and check out our download store where you can download practice papers and resources, many of which are free. If you like what you see, why not book a place on our Year 5 Beginners' Introductory Assessment?
Year 5 Beginners' Introductory Assessment
This test, which is designed for children at the beginning of their entrance exam studies, will cover maths, comprehension, verbal and non-verbal reasoning. The test costs £20 and we shall provide each student who sits the test with four, £5 discount vouchers, to be used in four lessons at Better Tuition. This means that if you book the Year 5 Beginners' Assessment plus four lessons, the introductory assessment is effectively free. Please note that the Beginners' Assessment is very comprehensive and precludes the need for a further assessment before lessons are begun. Please click on the button on the right hand side of this page to book a practice entrance exam.
Booking Lessons
If you want to begin lessons after this, our team of qualified teachers will support you and your child all the way, but please do not delay as we do get very booked up. We are here to help: please call Paul or Christine on 0161 748 3912 to discuss your requirements.