Open Days and Evenings 2017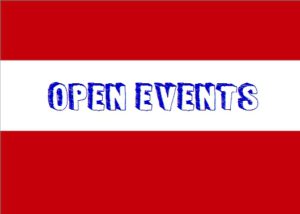 Before choosing a secondary school, we recommend you attend a few open days and have a good look round the school.  Don't be afraid to ask questions and find out everything you need to know.  It goes without saying that your child should attend the open day/ evening with you, to give them a feel for the place.
Some Trafford secondary schools run open events in September/ October and some run them during the summer term. If you would like to arrange a visit outside of these events, contact the school directly to ask if this will be possible.
Altrincham College – September 2017, date TBC
Altrincham Grammar School for Boys Open Evening, Thursday 29th June 2017, 5.00-7.30pm
Altrincham Grammar School for Girls Open Evening, Thursday, 22nd June 2017, 4.00pm – 8.00pm
Ashton-on-Mersey School Open Evening, September or October 2017, date TBC
Blessed Thomas Holford Catholic College September 2017, date TBC
Broadoak School School contacted; please check for updates.
Flixton Girls' High School September 2017, date TBC
Loreto Grammar School Open Day, Saturday, 1st July 2017, 9:30am to 1:00pm.
Lostock College School contacted; please check for updates.
Sale Grammar Open Evening, Wednesday, 28th June, 2017,  6.30pm – 8.30pm
St Ambrose College Open Morning – Saturday, 1st July 2017
St Antony's Catholic College September 2017, date TBC
Stretford Grammar Open Evening, Thursday 29th June 2017
Stretford High School Open Evening, September 2017, date TBC
Urmston Grammar Open Evening, Tuesday 27th June 2017
Wellacre Academy September 2017, date TBC
Wellington School Saturday, 24th June 2017