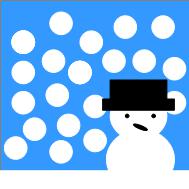 Better Tuition 100 Winter Word Problems – FREE
Year:
2017
Better Tuition's 100 Winter Word Problems is FREE to download. The workbook is suitable for children aged 8 – 11. Topics include the four operations, fractions, decimals, percentages, probability, proportion and handling data. All of this is presented in a fun way to help coax your child into continuing to study hard throughout the exciting month of December.
Calculations include working out how much flour is needed for an extra set of mince pies, how long it takes for Santa to fly from Lapland to Flixton and how many legs 101 reindeer have. There is no religious content in this workbook.
If you like this workbook, you might want to visit our Advent Activity Calendar where you will find a different activity or treat every day from 1st – 24th December.
If you would like to find out more about our tuition service, please call Paul or Christine on 0161 748 3912. N.B. We are based in Manchester.