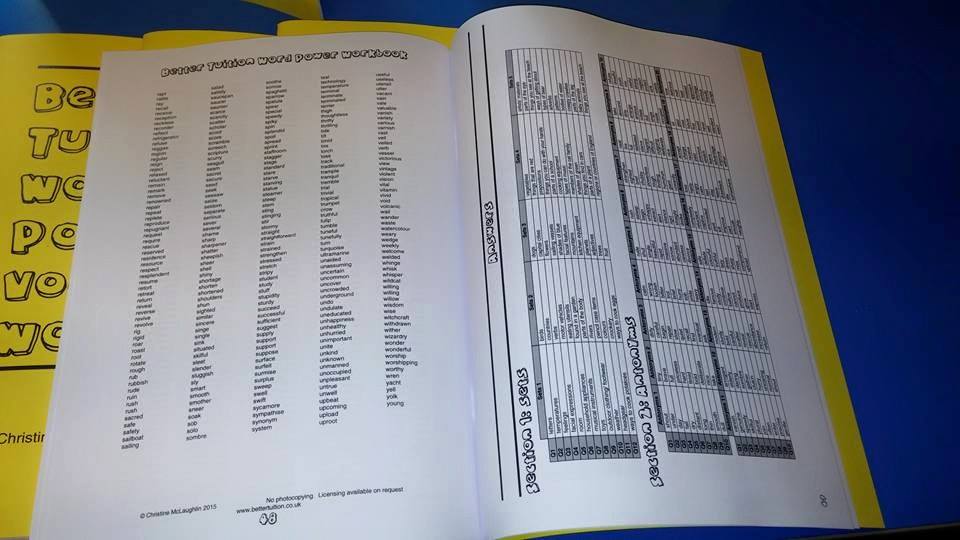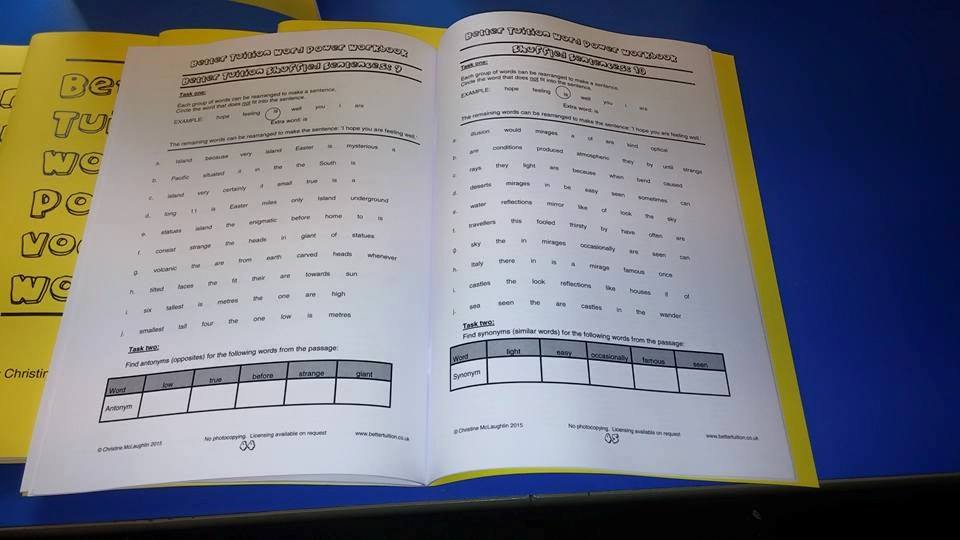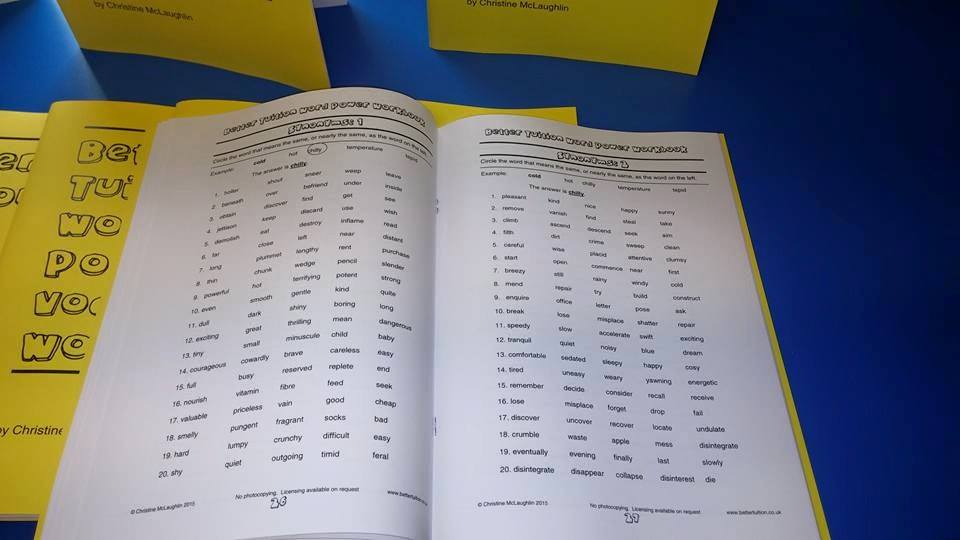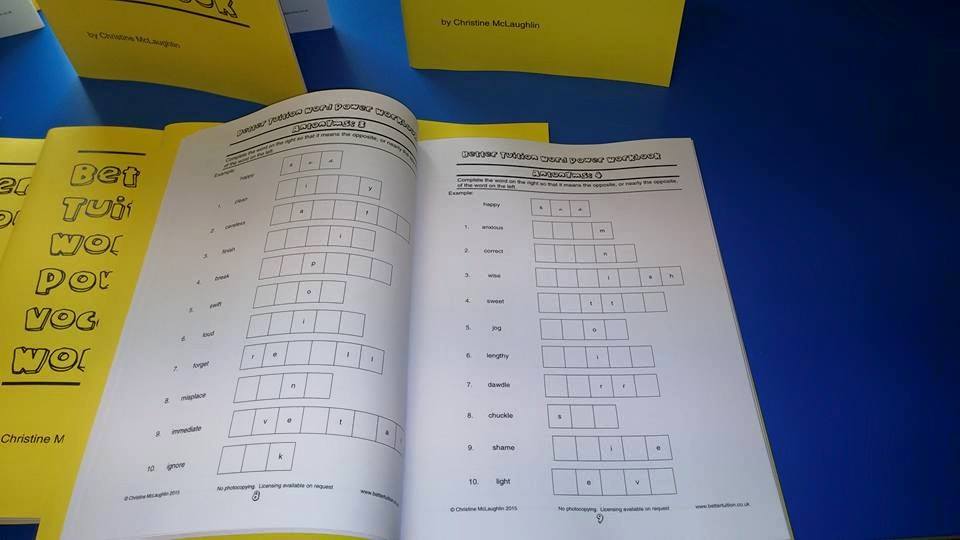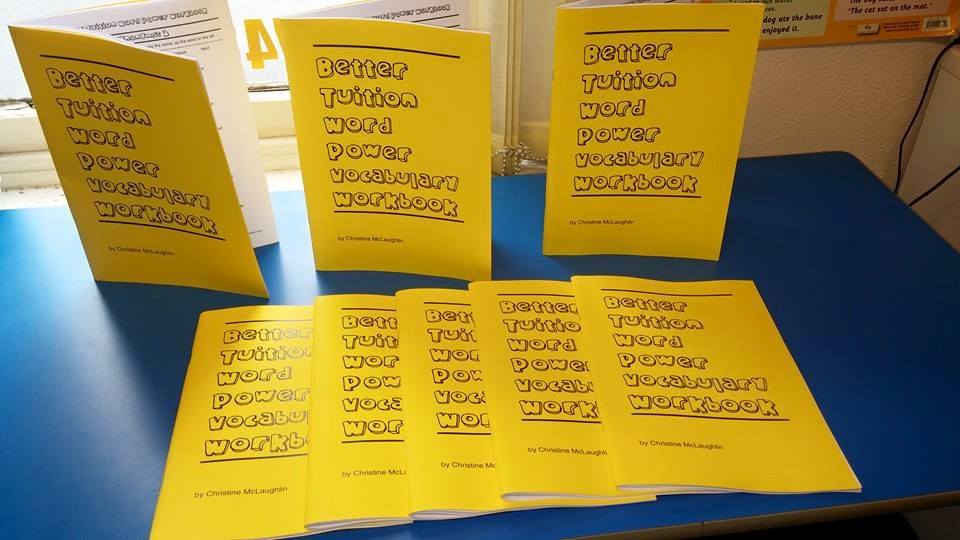 We have two workbooks available from our Urmston Tuition Centre. The workbooks are suitable for older Key Stage 2 children (Years 5/6) and cost just £5 each.
The Better Tuition Word Power Vocabulary workbook aims to boost your child's vocabulary via a variety of exercises (sets, synonyms, anonyms and scrambled sentences). There are 45 pages of activities together with a vocabulary list, full answers and advice for improving vocabulary. We were inspired to put the workbook together by the Durham CEM-style entrance exams adopted by Sale Grammar and Altrincham Grammar School for GIrls, but the exercises would benefit any child who needs to improve their word stock.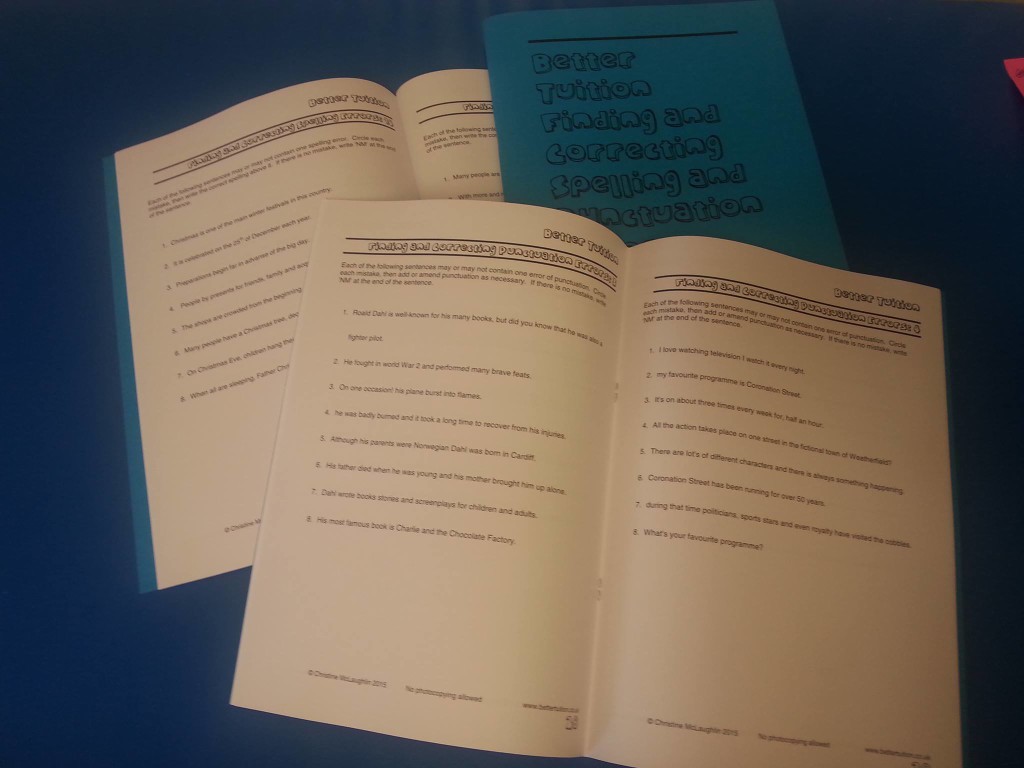 The Better Tuition Finding and Correcting Punctuation and Spelling Errors workbook offers 25 spelling tests and 25 punctuation tests in which children must find and correct errors. Full answers are also provided. Proof reading is a valuable skill for us all but this workbook was inspired by the need to help children who are preparing for grammar school entrance exams (11+) or Key Stage 2 SATs.
Both workbooks are just right for practice over the long summer break – they offer worthwhile activities that don't take up too much time.
You can purchase the workbooks by calling into our Urmston tuition centre at 1 Crofts Bank Road, Urmston, M41 0TZ. We are open this Saturday (25th July) until 12 noon. During the last week of July and throughout August we are open on Tuesdays and Wednesdays between 9 am and 12 noon and between 4 pm and 7 pm. We cannot currently sell them online, nor can we post them out over the summer.