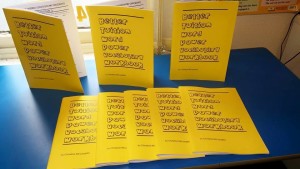 Word Power Vocabulary Workbook – BEST SELLER
Time:
56 pages in total
Year:
2015
Word Power Vocabulary Workbook
Does your child need to improve his/ her vocabulary? Our very popular Word Power Vocabulary Workbook has been used by hundreds of students aged 9-12 to improve and expand vocabulary. Whether preparing for SATs, Durham CEM-style entrance exams, 11+ or simply aiming to enhance general word power, this A4 book is packed with challenging activities.
This engaging book offers 45 pages of activities including sets, synonyms, antonyms and shuffled sentences. A vocabulary list and full answers are also supplied. The exercises are tailored for children in Years 5, 6 and 7 who are preparing for SATs, Durham CEM-style entrance exams/ 11+ or who need simply increase their word power. Vocabulary is more important than ever and many children achieve less than they might because they lack understanding of word meanings. We have used this workbook with our own students at our tuition centre and it has proved so effective that we want to share it with others.
What our students say about the Word Power Vocabulary Workbook
"I really enjoyed it and I learned a lot too," Maryam, 10
"My son found the work challenging but we saw great results from the Word Power Vocabulary Workbook. It's improved his scores in comprehension and writing and now he chooses better books because he can understand the words in them," Mr Redding, Parent
"She learned a lot and I learned with her!" Ms Barrow, Parent
"I like the shuffled sentences best of all," William, 9
"I was the only one in my class who knew what 'tranquil' meant," Sana, 11
In short: it works. This workbook is an essential part of your SATs/ 11+ toolkit. Start now and see results quickly.
If you prefer a hard copy, you can also buy this book on Amazon or in person at our tuition centre in Urmston (subject to availability).