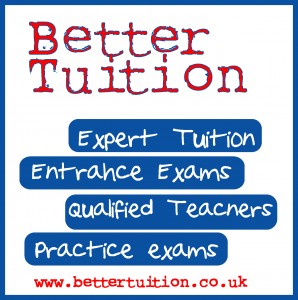 FREE CEM-style 11+ Practice Entrance Exam: Paper Two Multiple Choice Answer Grid
Year:
2016
Download this FREE CEM-style 11+ practice entrance exam multiple choice grid, for use with Paper Two.
If you find these papers useful, please consider using our tuition service or booking a practice entrance exam at our tuition centre in Urmston, Manchester. We'd also appreciate a review on Google or Facebook but we understand that you are busy and we don't want you to feel in any way obligated to do so.
We are a small team of qualified teachers: please don't download the paper for profit or selling. Please get in touch if you are a tutor outside of Greater Manchester who would like us to write some exam papers for your exclusive use.
Better Tuition is not connected to Durham CEM in any way. Please note that there is no set format for CEM exams